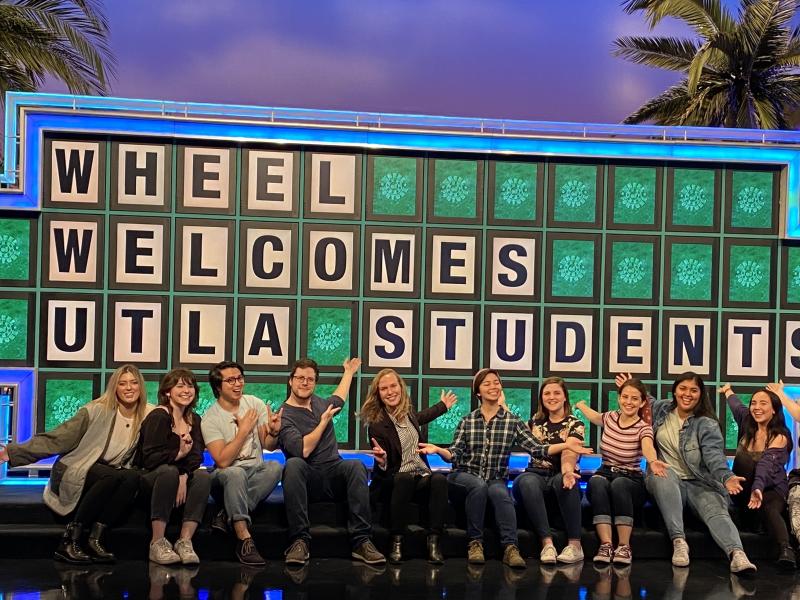 About UTLA
Started in 2005 with just seven students, the UTLA program has since helped close to 2,000 UT students pursue their passions in the entertainment capital of the world. Students participate in an immersive experiential learning process and open the door to invaluable opportunities. A wide-ranging curriculum, experienced faculty, and hands-on internships instill the confidence needed to embolden UTLA students to further their careers.
The UTLA Program is open to all UT majors. Students can apply to participate during the fall, spring, or summer semesters.
The Wofford Denius UTLA Center for Entertainment and Media Studies
In 2017, The Cain Foundation made a historic investment in the Moody College of Communication to create the Wofford Denius UTLA Center for Entertainment and Media Studies. The expanded center enables more students from across The University of Texas at Austin to live, work and learn in Los Angeles, and creates a strong link between Austin and the media and entertainment industries in Hollywood.
The facility in Burbank allows for additional support, resources, and space to accommodate UTLA students. The Denius Center builds on Moody College's history of innovative partnerships with the entertainment industry and leverages the highly ranked standing of its Department of Radio-Television-Film.
Wofford Denius (B.B.A., '74), chairman of the Cain Foundation, moved to Los Angeles to pursue his dream of becoming a music attorney. "I hope this program will enable students to discover and pursue their passions and dreams by exposing them to the numerous opportunities available in the ever-growing and evolving world of entertainment."
The Denius Center
100 E. Tujunga Ave, Suite 200
Burbank, CA, 91502
Phone: (747) 283-1756
Fax: (747) 283-1757
Mission Statement
The Denius Center's mission is to introduce students to the working world of the entertainment industry, and to the people and places who make things happen in Hollywood. Through a combination of working internships with prominent companies, courses taught by working professionals, and guest lectures by prominent industry experts, students get the chance to gain the skills and contacts that will make a career in film, television, music or new media possible. Every alumnus of the program comes to Hollywood with a real sense of where and what the jobs are, who to call, and how to present themselves. It is the goal of the program to translate theory into reality, to enable students to start their careers, and to offer real-world support as they begin their journeys.