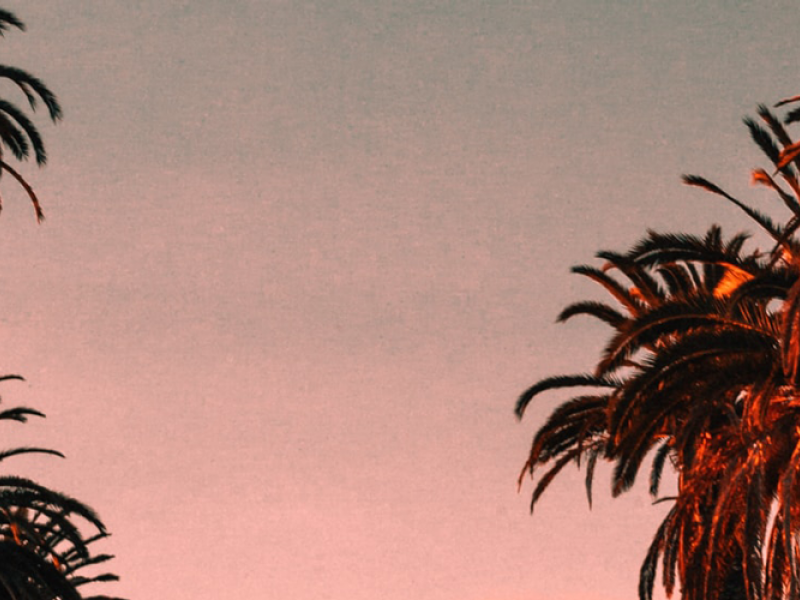 Los Angeles is the capital of the entertainment industry, and getting to know the city is an important part of the UTLA experience.
For some students, UTLA serves as a bridge to Los Angeles, a way to move to this city with the support of a community and a team of people making what feels overwhelming completely doable. For others, UTLA is a special semester away from home that will give them the context and the credibility to begin a career wherever they choose.
---
"The program eased my transition to Los Angeles. Whether it be a studio taping or a lecture on how to find an apartment, UTLA showed me all the city has to offer." – Claire Davis, UTLA Spring 2019
---
Housing
We have provided the following information to help you find housing while you participate in the UTLA program. The inclusion of a housing solution in this section does not constitute a recommendation, guarantee, or endorsement by The University of Texas at Austin or UTLA. The resources provided on this page is not a comprehensive list of the options available to students for housing, and students may find other housing options on their own.
Student Housing
---
Through KAPI Residences, UTLA Students can live in fully-furnished apartments with other UTLA students nearby the UTLA Center.
Their apartments are set up specifically for students and include utilities, Wi-Fi, cleaning services, and more.
Shared or single occupancy rooms are available at a number of different locations, including an apartment complex next door to the UTLA Center.
---
"I would not feel as prepared or comfortable in Los Angeles without the UTLA program. I found friends, mentors, and a beautiful new city." – Cayla Tyne, UTLA Spring 2019
---
---
While there are multiple options for housing throughout Los Angeles, student housing is in high demand. Start your search early to secure housing within your price range, in your desired location, with your preferred features.
Carefully read all options and discuss your housing with a parent or guardian. The student assumes full responsibility for location, condition, and contractual terms of the rental.
Wherever you decide to live, admitted students must provide proof of housing and address information to UTLA no later than the first day of class.
---
Financial
Students of The University of Texas at Austin pay a series of fees to attend classes at The Wofford Denius UTLA Center for Entertainment and Media Studies: UT tuition/fees, a non-refundable deposit and a program fee.
Fees
Program Fee
The $4400 program fee includes a $1000 non-refundable, non-transferable enrollment deposit which reserves a place in the program.
Final acceptance in the program is subject to the satisfactory completion of course pre-requisites, GPA requirements, and other pre-departure requirements.
Enrollment deposits are deducted from the total program fee.
Payments for the UTLA program fee are made online through the "What I Owe" feature of UT Direct.
UT Tuition and Fees
All participants are billed for UT tuition and fees which are paid in accordance with UT's policy and schedule.
Undergraduate participants are required to register for 12 hours in the fall/spring or 9 hours in the summer.
Flat rate tuition applies for undergraduate students. Graduate students are required to register for 9 hours during a long semester, 6 hours in the summer. Graduate students are billed per credit hour.
To pay your Denius Center registration bill, go to "What I Owe" on UT Direct.
Financial Aid and Scholarships
Because UTLA participants are registered as full-time students at UT Austin, students typically receive financial aid or scholarships that they would use or qualify for during a semester in Austin. Scholarships vary by college and in most cases, a separate scholarship application is not required.
UTLA students can use any college or departmental scholarship (not directly associated with UTLA) toward participation in the program.
UTLA strongly encourages students to apply for scholarships through the university, individual colleges, and academic departments.
Transportation
Students are responsible for their own travel arrangements to and from Los Angeles as well as transportation during their stay in the city. A variety of transportation options are available such as rideshares, car rentals and public transportation, but most students choose to bring their own cars.