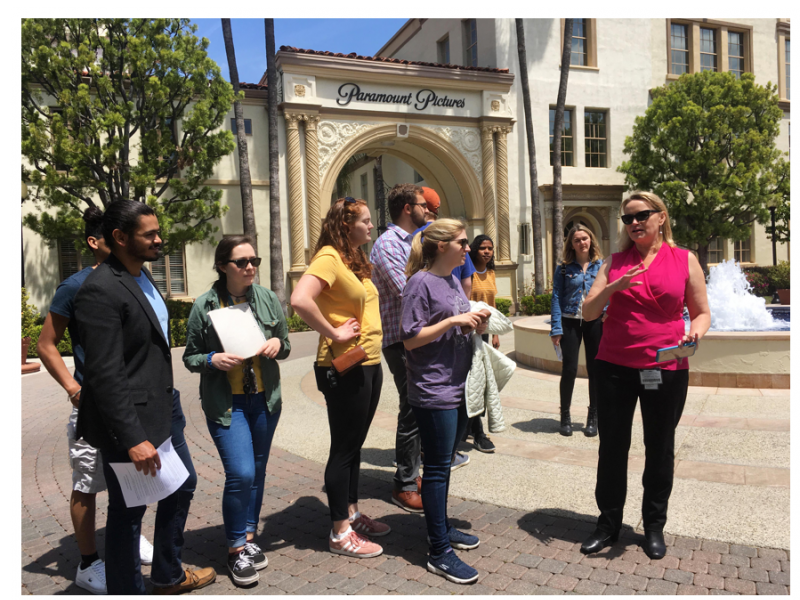 Apply to UTLA
The UTLA application can be found online and must be completed by the semester deadline. Incomplete applications will be automatically disqualified. Before submitting an application, applicants must:
Verify contact information
Complete an essay
Upload a résumé to the system.
Program Requirements
Minimum 60 hours by semester of participation.
Maintain a minimum GPA of 2.0 by semester of participation.
Graduate students must hold a minimum GPA of 3.0.
Program Costs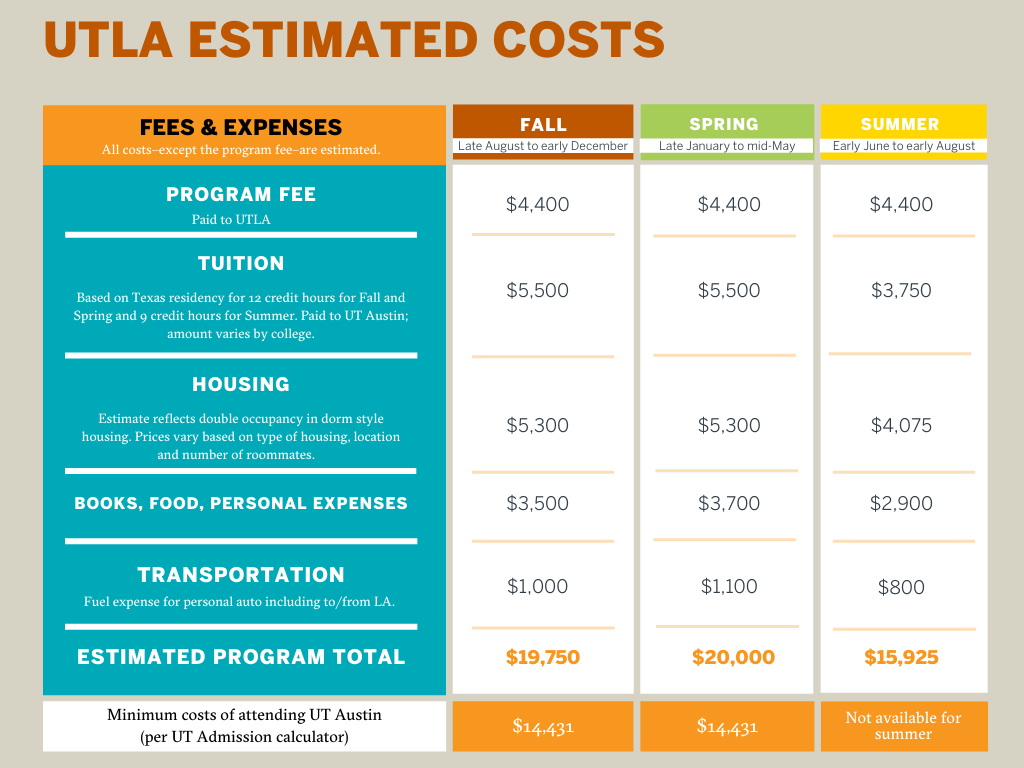 After you apply but before you go
Students will receive notification regarding their application decision.
Students who receive an offer must confirm or cancel their intent to enroll by logging into the system. 
Meet all payment deadlines, including the initial deadline to pay a non-refundable program fee deposit.
Continue to make satisfactory academic progress toward your degree.
Complete a mandatory pre-departure session.
Further details are included with notification of acceptance. Failure to meet deadlines or complete requirements, or any changes in a student's status that violate the eligibility requirements prior to participation in the program will result in withdrawal of the offer and may result in financial penalties.