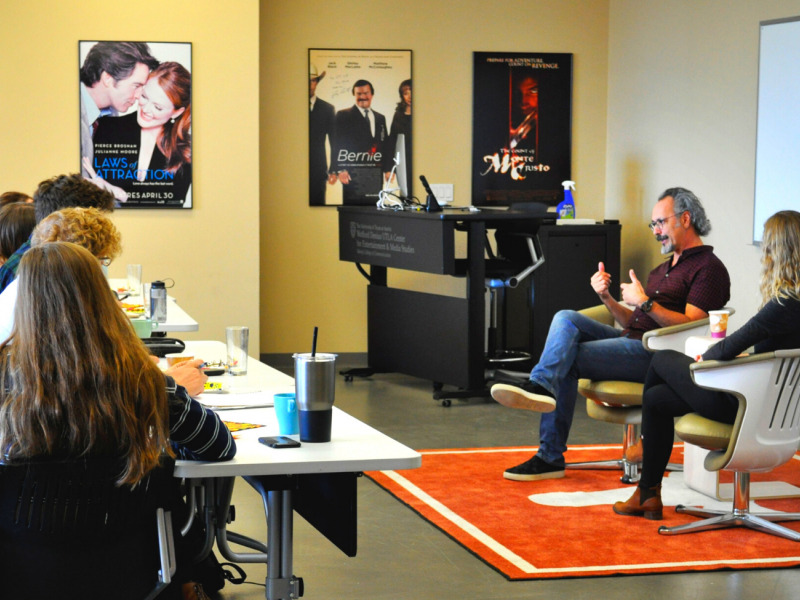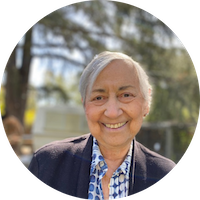 Diana Kerew, Lecturer, "Telling and Selling the Story: The Development Process of Film and TV" 
Diana is an Emmy Award winner who has been both a Producer and a Production Executive and knows both the buying and the selling sides of the business (i.e., developing & pitching as well as casting, producing & nurturing a project into exhibition and distribution). With a substantial history in the television industry, she has worked in all phases of the business, from line production to the executive suite. She is intimately familiar with all phases of production from budgeting through post. She has executive produced over 50 films for television. With her development expertise, Diana has the ability to help a writer shape a script and move it to greenlight status. Her films have won every major award: Peabody Award, 10 Emmys, 26 Emmy nominations, DGA, WGA, Christopher (4), Ohio State (2), Humanitas Finalist (3), and NAACP Image. 
---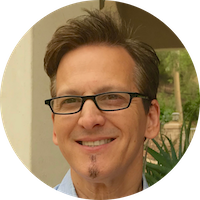 Drew Ferrante, Lecturer, "Inside the Music Industry" 
For the past three decades, Drew Ferrante has been instrumental in achieving success for various companies in almost every division of the Music Industry. A "lifer" in the world of music, Drew became a musician at an early age, played in bands throughout his teens, and ran his own successful professional recording studio by the time he was 20. While engineering and producing countless regional acts, his own band was signed to a major recording contract, and he was hired to co-produce their major-label debut album which, unfortunately, was never released.  
Desperate to understand how the major labels operated, he switched gears, spending the next 12 years "inside" the music industry, with various A&R, Marketing and Promotion positions at MCA Records, Columbia Records, Chaos Recordings, The Work Group, and Epic Records. He was then recruited to help rebuild and revive the Walt Disney Company's Hollywood Records label. After several years, and a successful relaunch of the Disney Music Group, he was offered a unique opportunity to help build and run the independent Connoisseur Records label.  
With piracy causing record labels to downsize, he opted to switch to the tech-driven side of the industry, joining Yangaroo, Inc., the Entertainment Industry's leading Digital Media Distribution company, where he continues to assist Major Entertainment companies to make the most out of digital distribution. As their Senior Vice President of Business Development, he has been instrumental in the creation of their Yangaroo Awards Solutions, and has helped secure deals for The Grammy Awards (NARAS), The Golden Globes (HFPA), The Academy of Country Music Awards, The Emmy Awards (NATAS), the MTV Music and Video Awards, the BET Awards, and many more, moving them from traditional paper balloting to a secure online streaming and voting solution.  
In his "spare" time, he feeds his creative side as an Engineer, Producer, and Mixer, having mixed or re-mixed several #1 songs by Miley Cyrus, Jesse McCartney, and Breaking Benjamin. He continues to independently do audio production for The Walt Disney Company, so you'll likely hear his work (and his voice) being used in a variety of Disney projects! 
---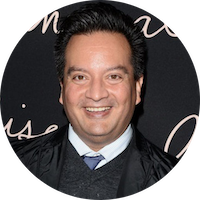 James Fino, Lecturer, "New Media and Emerging Entertainment" 
James A. Fino is a founding partner of Starburns Industries, inc. He served as executive producer on the Emmy award-winning stop-motion animated ABED'S UNCONTROLLABLE CHRISTMAS for NBC's comedy COMMUNITY as well as Adult Swim's stop-motion series, MARY SHELLEY'S FRANKENHOLE and BEFOREL OREL.  Fino assembled a fierce animation team and pushed the envelope of TV animation for Adult Swim's RICK AND MORTY before continuing to executive produce Starburns Industries' first documentary feature, HARMONTOWN, the Oscar-nominated stop-motion feature, ANOMALISA, HBO's animated series, ANIMALS,  VRV's animated series, HARMONQUEST, and recently, WOMAN IN THE BOOK, an animated Mexican Gothic horror series for Facebook Watch produced with a majority LatinX cast and crew. 
---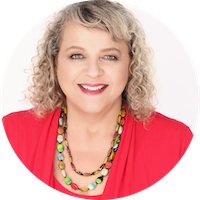 Cynthia Lieberman, Lecturer, "Discoverability: How to Get Noticed in Hollywood" 
Cynthia Lieberman is a recognized content marketing and media strategist with more than 25 years of leadership experience in entertainment, education, and digital media marketing. Throughout her career, Cynthia has led countless marketing and publicity campaigns for every major Hollywood studio, working on numerous high-profile entertainment projects. 
Her extensive media industry experience has contributed to the decade-long success of LieberComm, a content marketing, and digital media relations firm servicing clients in evolving digital technologies, digital literacy education and ed-tech, AR/VR/MR, entertainment, special event planning, and philanthropy. A true storyteller at heart, Cynthia is a frequent guest blogger and her expanded talents include content creation, public relations, social media engagement. She also serves as an Adjunct Professor at The University of Texas at Austin (UTLA) and teaches Social Media/Influencer Marketing and Entertainment PR for UCLA. 
---
Stuart Pollok, Lecturer, "How Hollywood Works"  
Stuart Pollok has worked in various capacities in the film industry for almost 25 years. After a brief stint in marketing for Universal Pictures, Stuart worked in development, production, and business affairs for most of the nineties at Paramount Pictures-based Prelude Pictures, rising to Executive Vice President, the highest-ranking executive at the company. At Prelude, a division of Neufeld/Rehme Productions, the producers of Patriot Games, The Hunt for Red October and Clear And Present Danger, The Omen, and No Way Out, among many others, Stuart originated and shepherded to production Judicial Consent for HBO/Rysher Entertainment, Black Dog for Universal Pictures and tent-pole Lost In Space for New Line Cinema. After Prelude, Stuart produced One of The Hollywood Ten starring Jeff Goldblum for the BBC, Canal+, TVE, and Buena Vista International (BVI). It premiered at the Closing Night of the San Sebastian Film Festival. He then conceived, wrote, and implemented the business plan that leads to the creation of Studio Hamburg International Production (SHIP), the English-language theatrical feature division of Studio Hamburg, then Germany's largest television producer with an annual turnover in excess of $250m. As Head of Production at SHIP, Stuart oversaw and executive produced three features, including launching the successful The Three Investigators family franchise for BVI, and handled production services in Germany for Flightplan starring Jodie Foster for Imagine Entertainment/Disney. Today, he is the Head of International for Pagale SE, a Swedish financing/production entity. Stuart is a former New York attorney and a graduate of the University of Glasgow, Georgetown University Law Center and the University of Southern California School of Cinema-Television, Peter Stark Producing Program. He was a Rotary Scholar at Georgetown, representing Europe on a World Peace Initiative, and at high school graduated as top male of his class and was elected Class President. 
---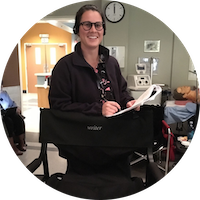 Barbara Friend, Lecturer, "Working Hollywood Writer" 
An alum of the UTLA program, Barbara is a television drama writer with a decade of TV writers' room, development, production, and social media experience. She was most recently a story editor on ABC's Station 19 and wrote the Emmy-nominated short form series Grey's Anatomy: B-Team. She has also worked every television assistant job under the sun on shows like Grey's Anatomy, Private Practice, and Freeform's Cruel Summer. Throughout her career, Barbara has cultivated a passion for inclusive, authentic storytelling. As a member of the steering committee of the Think Tank for Inclusion and Equity, she captains the "#WriteInclusion: Tips for Accurate Representation" factsheet project, a 2019 Roddenberry Impact Award winner. In 2021, Barbara was named to the inaugural "Out in Hollywood" list for her pilot Sugar. While this is her first time serving as a lecturer, she was previously involved with the UTLA program as a mentor and volunteer instructor of the TV Writers' Workshop.
---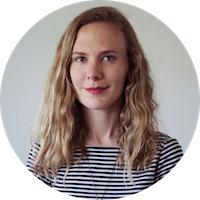 Mira Lippold-Johnson, Assistant Professor of Practice, UTLA Internship Courses
Mira K. Lippold-Johnson is the Director of the UTLA Program and an Assistant Professor of Practice in the department of Radio-Television-Film at The University of Texas at Austin. She has written and directed her own films, as well as worked as an editor and assistant editor. Her short film Bad Things was an Austin Film Society Grant recipient and her work has won awards at Sidewalk Film Festival, Bend Film Festival, Women Texas Film Festival, Austin Revolution Film Festival, and Deep in the Heart Film Festival. She recently edited episodes of the PBS web docuseries Tacos of Texas and was the short film programmer for Flyway Film Festival in 2018. Until returning to independent film in 2014, she was the supervisor of digital media content at Smithsonian Channel. She holds an MFA in film production from the University of Texas at Austin and a bachelor's degree in linguistics from Harvard University.
---
Los Angeles Staff Bios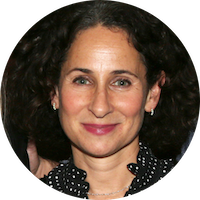 Amy Lasser, Program Manager
Amy Lasser brings more than 20 years of industry experience to her role building relationships with entertainment industry partners, providing our students a wide range of internship opportunities and ensuring that UTLA stays current with industry standards, expectations and trends. Amy has produced and directed behind-the-scenes documentaries for major studios including Universal, Paramount, and Warner Brothers. She was a segment and supervising producer on NBCUniversal's online show, E! News Now, for nine years. She worked as a digital content writer/producer for the Disney Channel, and her feature film script was acquired by New Line Cinema. Prior to joining UTLA, Amy worked in admissions and graduate programming at California State University, Northridge. Amy holds an MFA in Screenwriting from USC and a bachelor's degree in English Literature and Women's Studies from Dartmouth College.